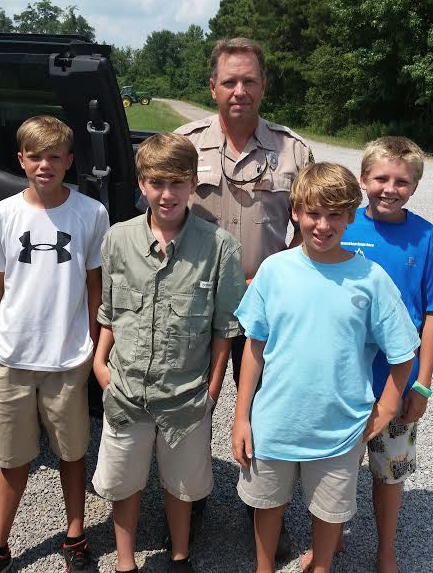 Dream Lake Youth Camp is a premier camp designed to be fun and offer a most unique memorable experience in the great Alabama outdoors while learning some basic fishing and hunting skills. These skills will be the foundation for a lifetime of wonderful memories of experiencing some of the most enjoyable activities offered in our great outdoors. The camp will focus on safety first.
Dream Lake facilities are ideal for a youth camp offering thousands of acres of access to Alabama's finest black belt woodlands. The Sucarnoochee River runs through the property and attracts many species of wildlife and is home to a couple of bald eagle nests. Dream Lake also features 2 world class private bass fishing lakes. There is a featured article published in Bass Masters Magazine titled Lessons Learned at Dream Lake as a reference. Our newly built skeet and rifle range also offers an idle setting for sharpening ones shooting skills while developing safe practices of handling firearms. The lodge perfect for friendly gatherings during mealtime and for providing the very comfort needed after a busy day of memorable activities. And the food is second to none.
Upon arrival on day one, the camper will be supervised around the clock until the final day of departure. Dream Lake rules and regulations are designed to allow the freedom to enjoy oneself within a framework of safety that gets perfect results. Our campers will experience the full bounty of what Dream Lake has to offer. The camp experience will enhance their love for the outdoors and at the same time develop some lasting friendships.
Lastly, it is our goal at Dream Lake for the camper to depart with a vigorous enthusiasm to continue to be a part of some fun outdoor activities while feeling a responsibility to also be a good steward of our environment and help preserve what we are so blessed to have.
Download the 2017 Camp Forms Below