We hunt on approximately 6,600 acres and offer our customers some excellent Alabama whitetail deer hunting.
At Dream Lake, our staff works year round to help ensure that you experience a quality hunt on your visit.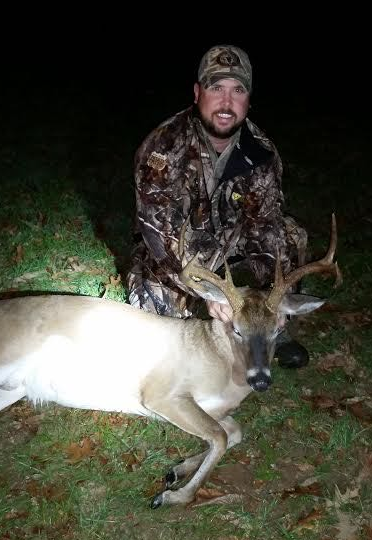 The Alabama Black Belt is known for producing massive whitetail trophy bucks and our hunters see an average of 20 – 50 deer per hunt. We hunt on approximately 6,000 acres. At Dream Lake, during spring and summer, we lay out mineral sites, we plant iron clay peas, bean mixes and corn to help keep our deer healthy, maximize growth potential and to keep them close by. You will see deer! Combine our managed harvest with good genetics, a solid nutritional and mineral program, and the black belt soil, we have the ingredients for success. We have elevated shooting houses from 8 to 25 feet tall that are carpeted with swivel chairs and 18″ bench rest with sand bags plus they are comfortable enough for two people. We also have tripods, single ladders, and several 2 man ladders throughout the property. We also have over 25 lock ons and ladders for a great bow hunting experience. Hunters are also welcome to bring their own climbers.
Rates:

Please note that a 50% non-refundable deposit is required at booking. We accept all major credit cards.
Because of new Alabama rules, you must obtain your hunting license on line. Click the link below to obtain your license.
http://www.dcnr.state.al.us/licenses/