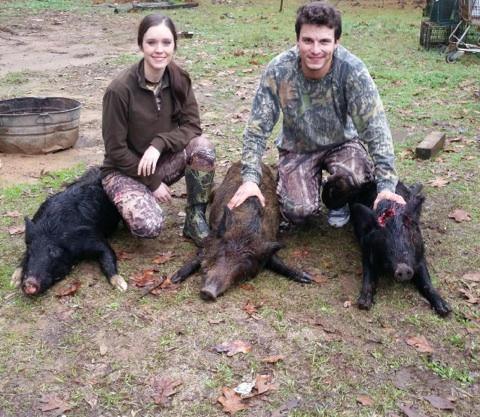 While we are known for being one of the best deer hunting lodges in Alabama, Dream Lake also offers excellent hog hunting during the months of November, December, January, February, and into March. That would also be a great time to check out our skeet and sporting clay range as well.
Call for more details!
Rates:

Please note that a 50% non-refundable deposit is required at booking. We accept all major credit cards (there will be 3% fee added to all credit card charges).
Because of new Alabama rules, you must obtain your hunting license on line. Click the link below to obtain your license.
http://www.dcnr.state.al.us/licenses/