Get Fit for Deer Season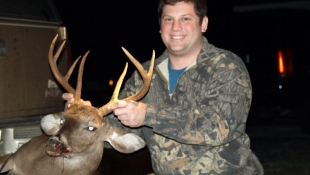 You will enjoy hunting during deer season more if you have worked on your physical fitness at least six months before the season starts. You already know that tracking and shooting, along with patience, are skills you take with you on a hunt. However, the more physically fit you are the better your experience will be.
When your cardiovascular system is in good shape, you won't care how much ground you have to cover to find your deer. No matter how much hunting gear you have to carry, if you've been lifting weights to stay in shape, you'll have no trouble carrying the gear and dragging out your trophy specimen. The more you practice any or all of the following, the more you will enjoy participating in deer-hunting season:
Stretch your muscles. As you have to stay in the same positions for a long time, limbering up your muscles helps you stay comfortable. Some of the best areas to stretch for hunters are shoulders, hamstrings, and hip flexors.
You can practice climbing up moderate elevations or walking on surfaces that aren't level. You gain energy from hiking or even practicing jogs or fast walks.
You don't need a personal trainer to tell you to do push-ups, pull-ups, and crunches. The strength you gain from these exercises increases your overall fitness levels.
When you're ready to experience this year's deer hunting season, check out DreamLakeLodge.com, a well-known hunting lodge in Alabama. Call us at (205) 652-4545 to find out about our stunning land and lakes, and get ready for the outdoor experience of a lifetime.